Mortgage rates are on the rise, and while it may seem like the timing is now off for purchasing a home – now can still be the time to buy! The Fed has promised to increase rates, which will continue to impact the mortgage rates, but in the grand scheme of things home loans are at a historical low. While inventory is turning over quickly in the Portland region housing market, it can be crucial to have pros on your side hunting for the perfect house for you to lock in your rates before they continue to drive your costs up.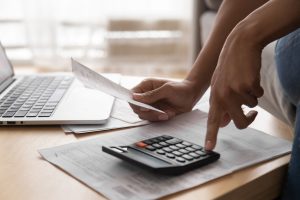 While you make want to act quickly, make sure you have experts on your side going into this process. Before you even go to your first open house you can schedule a free consult with us to go over your goals and priorities in a home so we can move quickly when the right one becomes available. Our preferred lender, John Wolf from HomeTown Lenders, is also available to answer all your financial questions and start the pre-approval process so you can be sure to not miss out on snagging your dream home in this hot market.
Wolf has some words of advice and suggestions for what to do during these times. "Buy a house that fits your needs that is within your budget. It's hard to lose doing that." Check out his YouTube video for tips on how to use inflation to your advantage when in the market for a home.